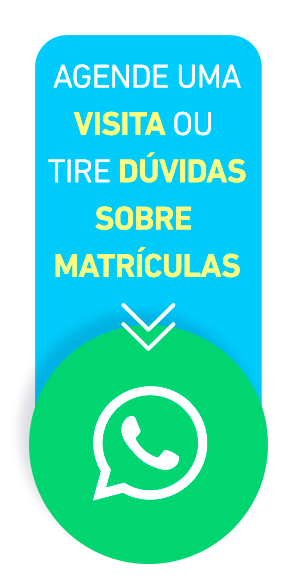 Saguaçu III
Middle School (4th to 9th grade) and sports complex
84 Mafra Street - Saguaçu
ZIP: 89221-665
Infrastructure
The campus is very close to downtown Joinville and has ample parking. The 4th grade has an exclusive entrance, which provides security for younger children. It is monitored 24 hours by in-school and out-of-school cameras and yard monitors accompany the school routine. The infrastructure is smart. The different spaces, such as the computer and science labs and the Google, art and music rooms, stimulate the interest of our students; The areas for complementary activities, sports and leisure, were designed for the integral development of the student.
Google Room
Our students have at their disposal digital platforms and collaborative work environments, such as Google and IT education rooms, with hands-on activities that broaden interest in the content worked on with their teachers.
It's a different place to learn, with over 20 Chromebooks (special class of personal computers running Google Chrome OS).
Art and music room ???
The unit has equipped art and music rooms for students to perform with ease, learn and showcase their talents.
Space Maker
The space maker is intended for robotics, robomind and programming classes. It is a space for students to make their most creative and elaborate projects come alive.
Sporting Complex
A large area for a variety of sports, with a multi-sport gym, soccer field, running track, three indoor courts, dance, martial arts, chess, table tennis, swimming pool and gym
Library
The Saguaçu III campus library has in its collection specific works for students from 4th grade to 9th grade, in Portuguese, English and German.
School Office
The school registrar is on this campus and processes requests for enrollment, re-enrollment and enrollment in extra activities.
Canteen Frida
The name of the canteen at Saguaçu III campus is a tribute to the traditional German names of the immigrants who helped colonize the region. The service at Canteen Frida is carried out by the company Letras com Sabor. It is open Monday to Friday, from 7:30 am to 11:30 am and from 1:30 pm to 9:30 pm